For the 5th consecutive year TCE has earned recognition for its dynamic worksite wellness program.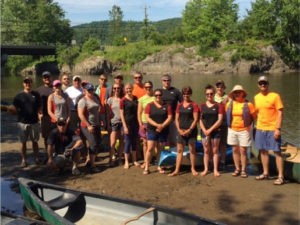 In early January, TCE was selected to receive a 2016 Governor's Excellence in Worksite Wellness Award! The Vermont Department of Health, together with the Governor's Council on Physical Fitness and Sports, recognized TCE for its promoting of health and wellness at the workplace. Awards will be handed out at the 2017 Worksite Wellness Conference on March 23, 2017 at the Sheraton Hotel and Conference Center in Burlington.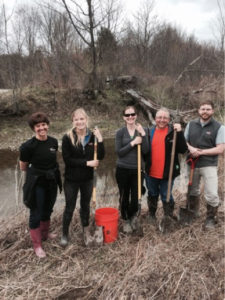 Throughout last year TCE's wellness committee planned a monthly outing or wellness opportunity for employees to participate. Activities were varied in an attempt to offer new and different experiences in wellness. As a group we went river rafting, hiked, ran in the Corporate Cup, went bowling, golfing, took a Bikram yoga class, had cookouts and salad luncheons, planted trees, gardened and even received flu shots together! We enjoyed another successful year of wellness at TCE. Continuing with our well established and regarded program, we are working towards another engaging year of employee wellness here at our worksite.