Spring has sprung! The temperatures are rising, we're starting to see consistent green under our feet, and the Vermont Wetlands Program has released the average start dates for the field season across the State. TCE Environmental is geared up and ready to visit your site today!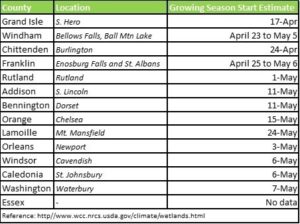 TCE's environmental engineers have extensive experience in wetland delineations, and our team has performed fieldwork all across Vermont on land of all shapes and sizes! From large, 300-acre undeveloped tracts to small residential parcels, we are prepared to help you learn more about the natural resources found on your unique piece of land. After our fieldwork, we will provide you with a Wetland Delineation Map, photo page, and a report of our findings to show you what we observed. At that time, we would be happy to discuss any wetland permitting needs you may have for your project.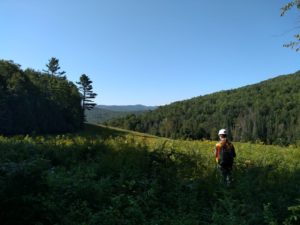 In addition to wetland delineations, TCE Environmental also performs habitat assessments, rare plant & animal surveys, stream assessments and grassland bird surveys.
Call us at (802) 879-6331 or email us at williston@tcevt.com today to schedule a site visit with one of our ecologists!