Is your property in a Vermont Flood Zone or is someone telling you that it is in one?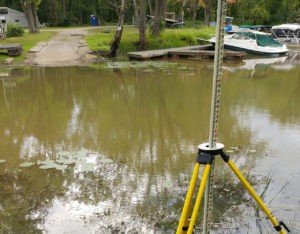 TCE's team of expert surveyors can help!
At TCE our staff is trained in completing Elevation Surveys necessary to complete FEMA documents including Elevation Certificates and Letter of Map Assessments (LOMA's).  We can determine if your property is located in or out of a Vermont Flood Zone. That determination could help you save thousands of dollars a year in insurance premiums, or assist you and your home/property insurance provider in properly assessing your risk of flooding so you can have the correct amount of coverage in case a disaster should strike.
TCE works with property owners, financial institutions, insurance companies, and local regulators to accurately assess your flooding risks based on FEMA mapping regulations. To learn more about Elevation Certificates or LOMA's, call TCE today at (802) 879.6331.